Insights / Press Releases
DEMO: Assessment and Development Industry Leader Logi-Serve Launches New Website
Jun 12, 2012
Farmington Hills, MI
Logi-Serve, a new leader in assessment and development tools for enterprises of all sizes, has launched a new website to showcase its innovative products and services to customers. The Logi-Serve site went live March 12, 2012, and has been completely redesigned for ease-of-use, visual appeal, and access to information and resources.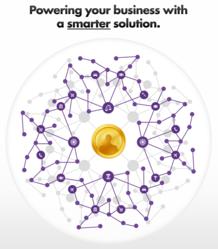 "Logi-Serve is a technology designed for a visual generation. As demand grows for Logi-Serve's unique solutions, particularly our patent-pending Visual Logic™ storyboarding technology, we felt it was important to present our story in a way that reflects this. Our visual graphical philosophy enables our system to provide critical insights smarter, faster and better," said Eric Krohner, CEO of Logi-Serve. "This was the guiding principle behind our product launch and the new site."
The site merges the best of traditional website and Web 2.0 design, offering Logi-Serve customers an enhanced user experience with easy access to information, an invaluable resource for assessment and development professionals, and a community enabling brisk dialogue among Logi-Serve's customers, thought leaders in the industry, and the Logi-Serve team.
By moving to a product, solution and client-centric layout, Logi-Serve allows visitors to access information based on their own choice rather than sift through a series of complicated menus to find what is of interest to them.
The site's design, inspired by our own talented, experienced digital artists and graphical web engineers who are representative of the great people at Logi-Serve, welcomes visitors with bold colors, a clean uncluttered graphical language, interactive tools and images and video to tell a dynamic, engaging, relevant story.
Visitors to the company's site can learn more about Logi-Serve and our unique offerings by signing up for demos and events and other exciting and innovative features.
---
Enterprise assessment suite
Smarter assessments that predict performance and improve outcomes
Logi-Serve's employee assessment platform provides a comprehensive suite of tools that identity the best candidates, maximize employee performance, and improve business outcomes.
Learn more
Job previews that target candidates and improve your recruitment efficiency
Logi-Serve's Realistic Job Preview enriches standard job postings with an interactive preview of open positions. It informs job seekers and collects actionable data for employers to refine their recruitment strategies.
Learn more